Both Malaysian International Shipping Corporation (MISC) tankers, hijacked in the Gulf of Aden by Somali pirates, have been freed.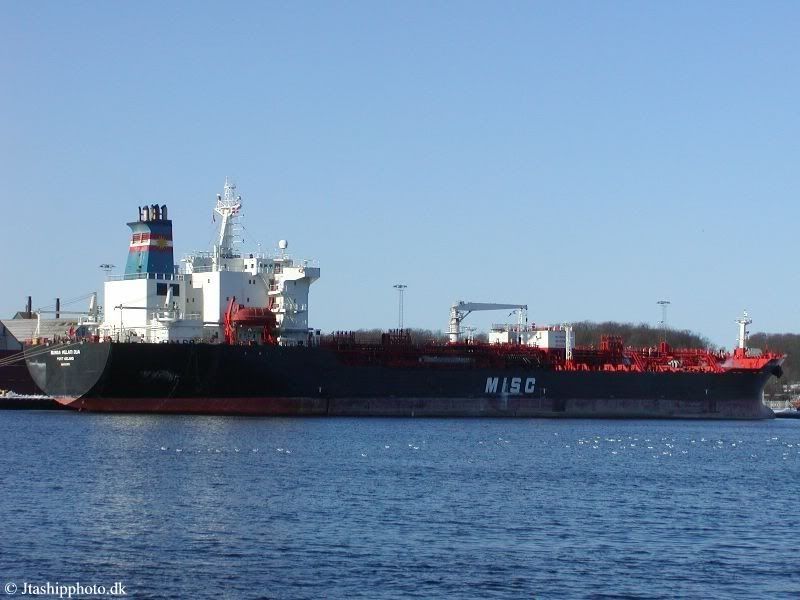 Defence Ministry director of public relations, Colonel Fadzlette Othman Merican told Bernama that the vessel, MT Bunga Melati Dua was released at 4.14am 29 September and was now heading towards Djibouti, East Africa, with all the crew in good health except for a Filipino sailor who was shot dead in a crossfire when the ship was taken hostage on Aug 19.

She said a ransom of USD2 million per vessel had been paid by MISC and both ships would undergo a change in crew at Djibouti before departing for Malaysia on Oct 4.
"There were a few ships that had paid the ransom but yet to be released…they (the pirates) gave us priority," she added.
On 28 September, the pirates released MT Bunga Melati Lima and both vessels, it is learnt, are being escorted by Malaysian warships, the KD Lekiu and KD Sri Inderapura 2 to Djibouti.
After the release of the first tanker Prime Minister Datuk Seri Abdullah Ahmad Badawi, who is also Defence Minister revealed that negotiations were on-going for the release of MT Bunga Melati Dua.
The MT Bunga Melati Dua, with a crew of 39 — 29 Malaysian and the rest Filipinos — was hijacked in the gulf, where maritime piracy is rampant, on Aug 19.
One of the Filipino crew was killed when hit by a stray bullet, when the ship was taken over by pirates.
Ten days later, the MT Bunga Melati Lima, with 36 Malaysian and five Filipino crew encountered the same fate while sailing from Yanbu, Saudi Arabia to Singapore.
Malaysia has sent two warships, the KD Lekiu and KD Inderapura, and an offshore patrol vessel, the KD Pahang to escort MISC ships sailing in the risky waters following the two hijacks.
Source: BERNAMA